MEET DR. FELCH
Practice Style
Dr. Felch practices a unique brand of chiropractic. A dedicated professional, his warm, personable approach to practice instills in his patients a true sense of what it means to be cared for. His passion for his art combined with clinical expertise in Applied Kinesiology, Active Release Techniques, and nutrition allows Dr. Felch to find the root of the problem and the very best way to address it so that his patients achieve fast and lasting results.
Background and Education
Before becoming a chiropractor, Dr. Felch practiced as a paramedic for ten years in Canada, having received his Bachelor of Science in Biology from the University of Alberta and an Associate degree in Paramedicine from Southern Alberta Institute of Technology. He had the privilege of working in Russian oilfields and being a member of the Shock Trauma Air Rescue Society, logging numerous missions as a flight paramedic.
Dr. Felch also holds a Bachelor of Education in Adult Education from the University of Alberta and taught in the Paramedic program at Southern Alberta Institute of Technology for four years before becoming an Associate Dean of the Health Sciences department.
It was a personal health crisis in the mid-1990s that prompted Dr. Felch to change career direction. Rapid loss of ten pounds, extreme fatigue, and loss of strength left him unable to complete a workout or accomplish his normal workload, but normal blood values left his MD puzzled as to how to help.
It was recommended that Dr. Felch seek the care of a chiropractor who was able to restore his health and vitality within six months. This was the turning point in his career at which time he dedicated himself to the study of the chiropractic healing arts, completing his formal chiropractic training by receiving a Doctor of Chiropractic from Palmer College of Chiropractic West and graduating Cum Laude.
Dr. Felch had two practices, one in Los Altos and the other in San Carlos, prior to joining Foothill Chiropractic & Wellness Center in 2005. When an offer to take over the center was presented, Dr. Felch accepted, and combined his practices in June of 2006.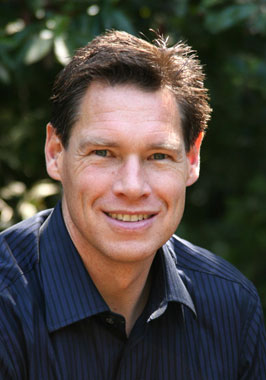 Dr. Felch is a dedicated lifelong learner. "My only regret is that I won't live long enough to learn everything I want to know." He has completed a diplomate program in chiropractic neurology. A three year post doctoral course of study in neurology, the program includes coursework and residency-based clinical training followed by a comprehensive certification examination administered by the American Chiropractic Neurology Board. There are currently only about 400 board-certified chiropractic neurologists in the world.
Dr. Felch is concurrently studying two certificate programs, one in Childhood Developmental Disorders (a subspecialty in AD/HD, Dyslexia and other childhood learning disorders) and one in Neurochemistry (a subspecialty in the nutritional management of neurological and neuroimmune disorders).


Associations
Member California Chiropractic Association
Member Los Altos Chamber of Commerce
American Chiropractic Association
International Society of Functional Neurology and Rehabilitation


Certifications
Applied Kinesiology
Active Release Techniques — Upper Extremity, Lower Extremity, Spine